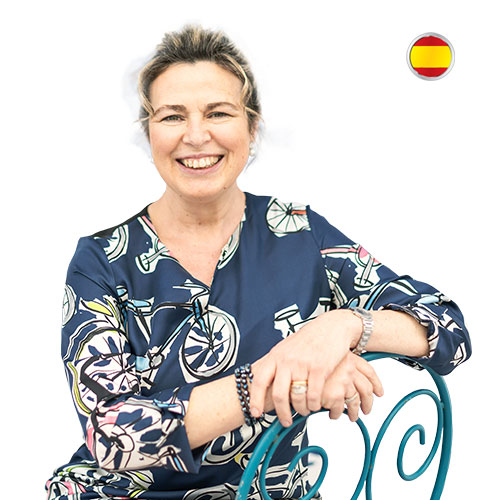 M. Angeles Calvo Fandos has graduated in Degree in Veterinary Science at the University of Zaragoza in Food Science and Speciality, Health and Food Technology. She has been manager of Agricultural-Livestock company since 1991. She is part of the Tasting Panel of Olive Oils of Cataluña since its creation in 1997. She's also panel Leader of the Official Tasting Panel of Olive Oils of Cataluña since 2004. She took part in the training and selection of other panels of olive oil tasting at the national level (Aragon, Toledo, Murcia and Community of Navarre). As well as in the implementation of the ISO 17025 standard for the accreditation of the official tasting panel of Catalonia. She's a member of the group of experts in sensorial analysis of the IOC (International Olive Council) since 2008. Member of the jury of numerous International Awards of Virgin Olive Oil.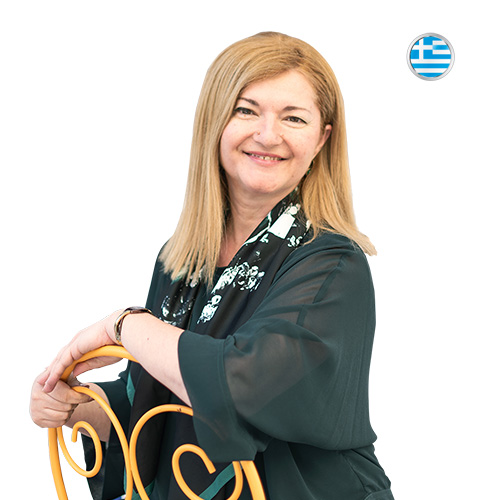 Eleftheria Germanaki has graduated on Agronomy and currently she is the panel supervisor laboratory of Organoleptic Assessment of A.C.R of Rethymno and generally on Crete. She is also responsible for quality assurance for all the National Quality Systems of Accreditation and an olive oil consultant. Since 1986 she has been responsible of quality control of virgin oil and other agricultural products (as milk and grape) for the laboratory of A.C.R. In addition, since 2000, she has participated in numerous training seminars regarding the production of olive oil and was the head of the European Schemes on olive oil, organic farming and PDO. Eleftheria supervised the education programs of farmers on how to produce quality olive oil, as well as supporting them "from field to shop" with environmentally friendly methods. She also took part in the "Olive – oil – Mediterranean Diet" symposium. presenting, in collaboration with the Aristotle University of Thessaloniki, the report: "The application of multivariate statistical analysis on the control of the determination of the geographical origin of Greek virgin olive oil." Last but not least, she is a member of the panel of New York (NYIOOC), since its first edition and is a judge in competitions all over Greece. Germanaki considers olive oil a divine product that could "heal" the planet, not only financially, but in general. Olive oil, for a person who, like her, comes from a family of farmers with the tradition of olive oil production, has influenced her entire life, her studies and her passion for his work.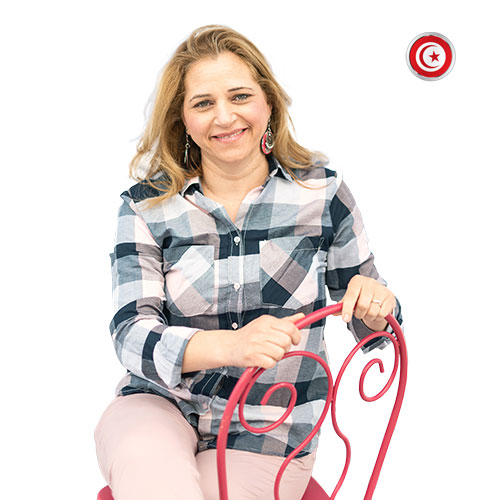 Aida Lazzez from Tunisia is a PhD Professor at Agricultural Higher Education and Permanent Researcher at the Laboratory called "Genetic Resources of the Olive Tree: Characterization, Valorization and Phytosanitary Protection" in the Olive Tree Institute in Sfax, Tunisia, since 2005. She is an author of more than 25 scientific papers and co-author of many more, she has participated in several national and international scientific conferences and is a permanent member of the Scientific Committee of the International Symposium Med Mag Oliva where she is in charge of developing several scientific programs including a course on the sensory analysis of olive oil. She also teaches a university-level course on olive oil sensory analysis and another one on the chemistry of fats. i. She is an accredited olive oil taster since 2009, through the University of Jaen in Spain; She is also a Jury Member in several Olive Oil Competitions.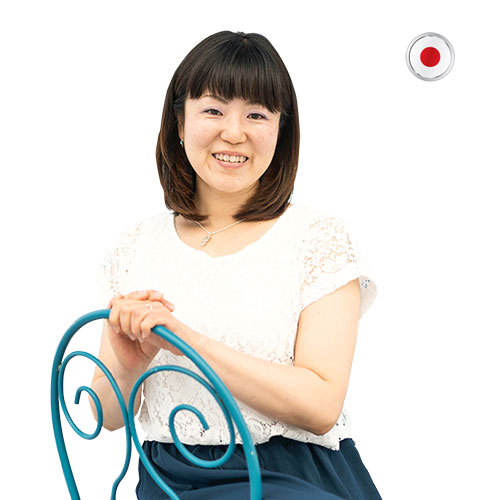 Hiromi Nakamura, Japanese, is a professional olive oil taster. Passion for cooking, for olive oil and for Italy, he attended many courses (basic and advanced) and was, in 2017, junior judge of the EVO IOOC contest (2016 & 2017). From 2018 She is an official judge of EVO IOOC Palmi.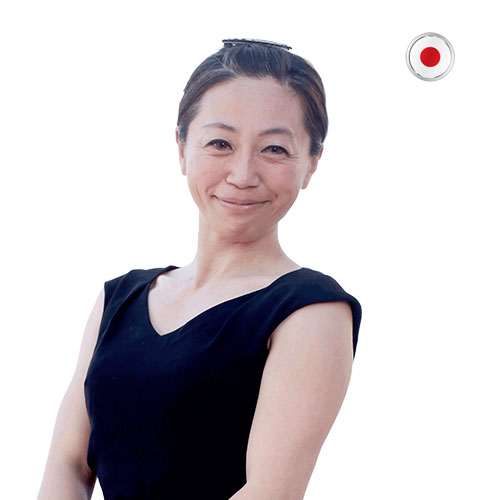 Nori Ogido is president of ACO (Associazione per la Cultura dell'Olio extravergine di Oliva) and owner of Italian Cooking School & Olive Oil Shop. She is professional Olive Oil Taster and founder of Madame Nori Office (Olive Oil Counselor for Trading Companies). Researcher and lecturer at Kagawa National University, Graduate School of Management, Nori Ogido is organiser of many "Corso di idoneità fisiologica all`assaggio dell`olio di oliva", in collaboration with the Italian Cultural Institute of Osaka, Japan. Ogido was Olive Oil Seminars Lecturer organized by Kagawa University. Judge for many national and international competition and guides, in collaboration with Hotel 4 stars Torre Santa Flora organize Italian cooking courses for Japanese people including visits to wineries and oil mills.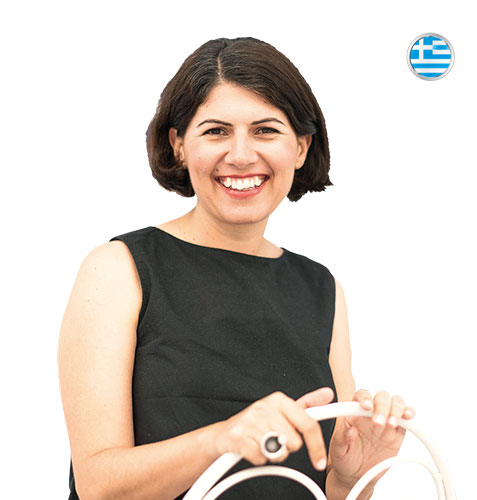 Cristina Stribacu enjoys a variety of activities but she has a special passion for Languages since they facilitate communication for Art,allows to explore and express your deeper and wider self and because you can make contact with Natura and respect yourself as a part of it. She studied Italian language and art history and her entrepreneurial spirit led her to found the company Lià Premium Extra Virgin Olive Oil and to synthesize the goodness of nature in a bottle with an artistic design. Starting with a grove of olive trees, his company has grown to become an innovative international brand. Starting with a grove of olive trees, her company has grown to become an innovative international brand. Cristina has successfully completed its diversification, with olive oil tasting courses in Greece and Italy. She also participated in the course "The art of blending", which consists in making blends of olive oils. Her insatiable interest in tasting led her to obtain the International Master's in Extra Virgin Olive Oil. Now, wanting to share and broaden their individual knowledge and skills, they organize tasting events involving imported companies in Greece and elsewhere. This is a truly exciting and colorful experience, which allows to understand the true meaning of the culture of olive oil!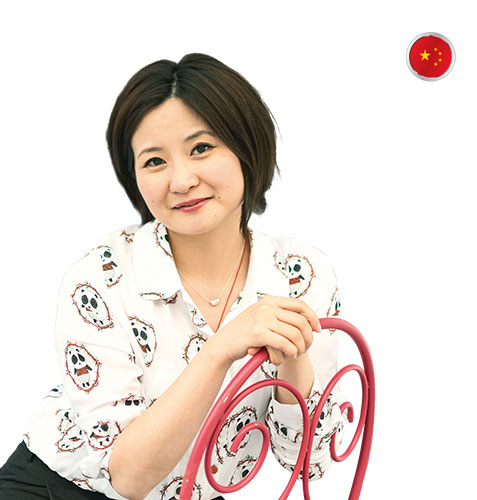 Na Xie studied EVOO tasting with renowned professors for several years, now as an olive oil taster and an importer in China, organizing tasting event and lessons for promotion of EVOO. Junior Judge in Domina-IOOC, from 2018 he is an official judge of panel of EVO IOOC Palmi.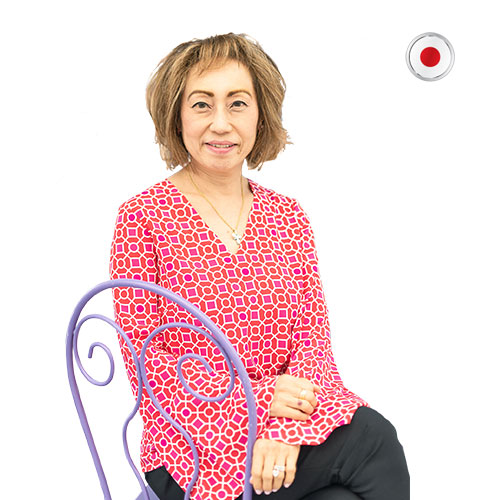 MIPAF Official Olive Oil Taster, Olive Oil Journalis, Miciyo Yamada was born in Kyoto, Japan. At the age of 18, she transferred to Paris for study. After graduating from the Sorbonne, she moved to Italy and started to work as a journalist. In the year 2008, she launched a magazine on Italian art, culture, food and fashion, and became the editorial director. Now she writes for several Japanese magazines such as ARTE CIBO, Elle Japon and Elle Deco, and also for some books in Italy. She is the first Japanese who passed the Italian Olive Oil Taster examination organized by the Italian Ministry of Agriculture, Food and Forestry Policies. She is a panel member of AIPO (Associazione Interregionale Produttori Olivicoli), Laboratory of DISTAL (Dipartimento Scienze e Tecnologia Agro Alimentari) and some International competitions.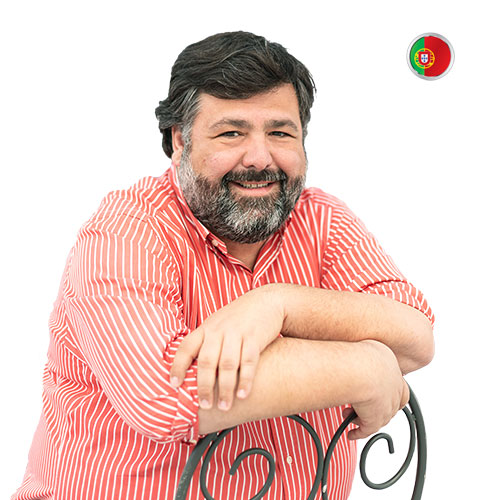 Francisco Manuel Aguia de Sousa Ataide Pavao, from Portugal, is an agronomist, olive grove manager, olive mill expert, educator and accredited international assessor. A graduate of the Superior Institute of Agronomy at Lisbon's Technical University, he has managed olive groves, olive tree nurseries and olive mills for many years with a vast array of responsibilities. As technical manager and president of the Producers Association in Integrated Pest Management of Trás-os-Montes and the Alto Douro Region, Francisco has been in the forefront of implementing novel integrated production and organic farming techniques in these regions. He teaches at the School of Agronomy at Bragança's Polytechnic Institute and is a permanent member of the school's extended panel of olive oil tasters. He is taster in several international EVOO Competition and He has been the director of the Portuguese Farmers Confederation and judges regularly in several international competitions outside Portugal.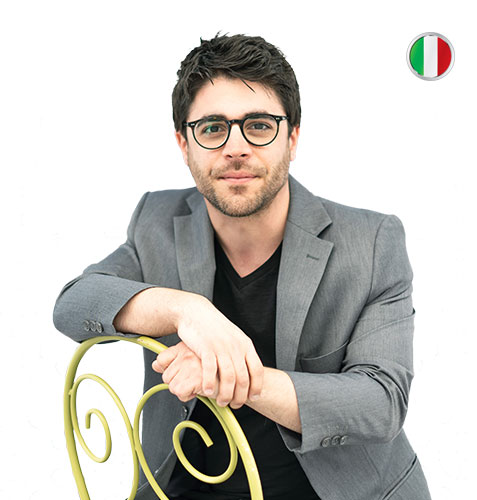 A journalist, Indra Galbo is enrolled in the register of technicians and expert tasters of virgin and extra virgin olive oils. After having worked in various editorial and institutional realities (Ministry of Foreign Affairs, ICE, Canale 10, Sky Tg24), in 2009 he attended the Master in Communication and Food and Wine Journalism of Gambero Rosso and then continued his professional career at the editorial office of the famous publishing house. becoming taster of extra virgin olive oil, lecturer at courses and masters organized throughout Italy and editor for restaurant guides. After various experiences in television newsrooms and press offices, he has been working at Gambero Rosso for seven years as editor for restaurant guides and as deputy curator for the Oli d'Italia guide.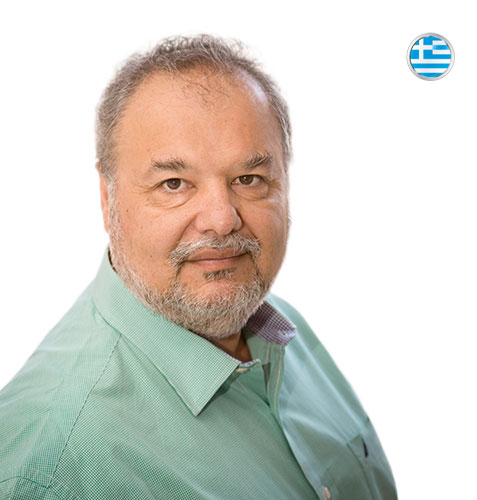 Kostas Liris, is an agronomist, olive oil expert. With his head office in Kalamata and by cooperating with international organizations, he has gained a lot of experience on issues regarding the quality and production of extra virgin olive oil. Since 2014 he has been one of the judges in the top olive oil tasting competition. From 2017 he teaches olive oil sensory analysis, production and safety in NY, London and in California. He is the founder of the IRIS-Agricultural Union of Messinia, a company providing consulting services relevant to the agricultural and agri-food industry. At the same time, he works for companies as an independent contractor on international olive oil trading, and sales management and he has collaborate, with important companies of the Olive Oil sector, such as SALOV SPA (FILIPPO BERIO). In the past he was Support Manager and Trade & Quality Manager, at the Agricultural Union of Cooperatives of Messinia. One significant time in his career came, when he received a thank-you letter from the former Prime Minister Georgios Papandreou, for his contribution to the development and promotion of quality Greek products worldwide. He is a columnist for many magazines in his field.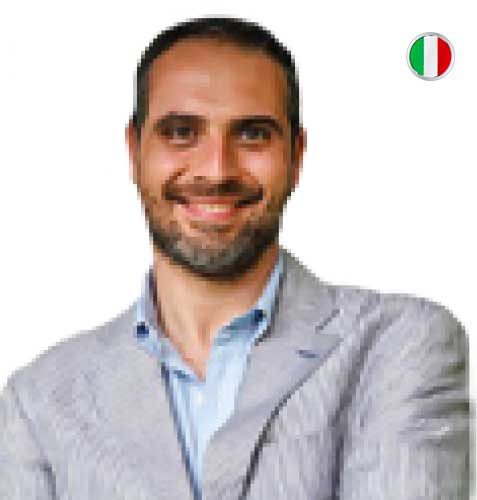 Agronomist, he works as a multi-purpose agricultural extensionist for ARSAC – Azienda Regionale per lo Sviluppo dell'Agricoltura Calabrese. His pure passion for EVOO led him to complete his training as a Professional Taster, obtaining the qualification of Panel Leader at the Rome Chamber of Commerce in 2016.
A member of the professional olive oil tasting panel of ARSAC and the Prim'Olio Association, he has served as a judge in various national and international competitions including: Sirena d'Oro, Giulio Verga, l'Orciolo d'Oro and EVO IOOC Italy.
A teacher in training courses for virgin olive oil tasters, Vincenzo Melissari is a lover of typical and traditional Calabrian gastronomy and an expert in food-Olive Oil pairings.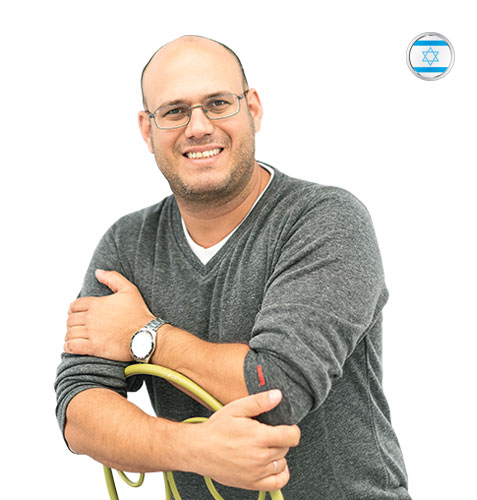 Ehud is olive oil quality consultant (from field to bottle), director (panel leader) of the Israeli Ministry of Health panel, as well as Panel Leder of the officially recognized Israeli tasting committee of the International Olive Council (IOC) of Madrid. In addition, he is an instructor in courses on the olive oil industry and sensory analysis, in charge of the organoleptic assessment course at the Israel Agricultural University, collaborates with Organic Agriculture Bodies and is a speaker at important international conferences. Judge in many international olive oil competitions (First Harvest – National Olive Oil Competition of Israel – Head of Jury).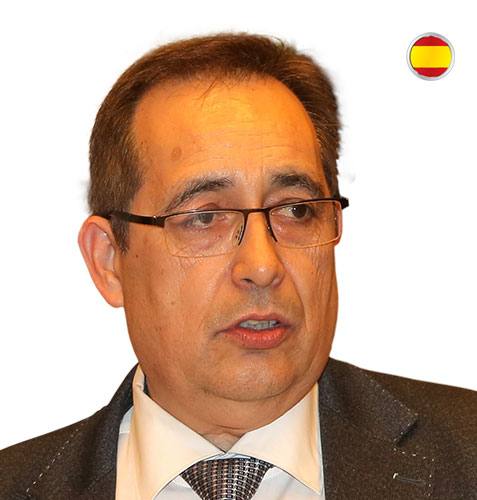 Juan Baseda Torruella graduated in Veterinary, Bromatology and Food Technology from the Facultad de Veterinaria (Universidad de Zaragoza) and collegiate Nº 450 from Ilustre Colegio Oficial de Veterinarios de Teruel. From 1985 to 1998 he established himself as Production Manager in Laboratorios Cenavisa, SA. Since 1999 he has been Secretary and Technical Director of the Aceite del Bajo Aragón PDO. He has held the position of Deputy Panel Leader of the Panel of virgin olive oil tasters of Aragon since 2008. Since 2005 he is Technical Director of the Panel of virgin olive oil tasters of Aragon, and since 2001 Taster of the Panel of virgin olive oil tasters of Aragon. He is organizer of the "Mejor Aceite del Bajo Aragón" award since 2001. In May 2015 he was Panel Leader of table olives and today he is a member of the national and international juries of competitions on extra virgin olive oil.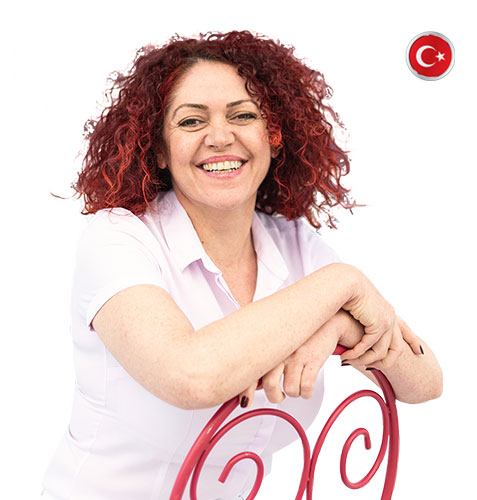 Birsen Can Pehlivan, Certified olive oil taster and international judge, MSc in olive oil chemistry and technology . Birsen holds MSc degree in Olive Oil Chemistry and Processing Technologies and BSc degree in Food Engineering. She has over 20 years of hands on experience in olive oil production in Turkey with focus on processing technologies. She currently manages the chemical and sensory testing laboratory of Turkey's top olive oil exporter of 2017. An ONAOO Taster since 2005, Birsen co-instructed in numerous introductory as well as advanced level olive oil tasting trainings throughout Turkey, five of which were conducted in collaboration with ONAOO. Her experience in panels and competitions includes: Aydin Mercantile Exchange -IOC accredited- Tasting Panel/Turkey (Panel member, 2006-2009); Zeytindostu- The Turkish association of olive oil producers- Tasting Panel/Turkey (Panel member, 2006-2015, panel leader 2016-2017); Zeytindostu Extra Virgin Olive Oil Quality Competition/Turkey (Judge, 2009-2017); TerraOlivo/Israel (Judge from 2017); EVO IOOC/Italy (Judge from 2018). Her tasting expertise also spans to wine and she served as judge in Terravino/Israel in 2017. Birsen is a well-networked and trusted figure among Turkish boutique olive oil producers, and is currently supervising the ongoing training and establishment of an independent tasting panel in Istanbul constituted by ONAOO certified olive oil professionals and enthusiasts.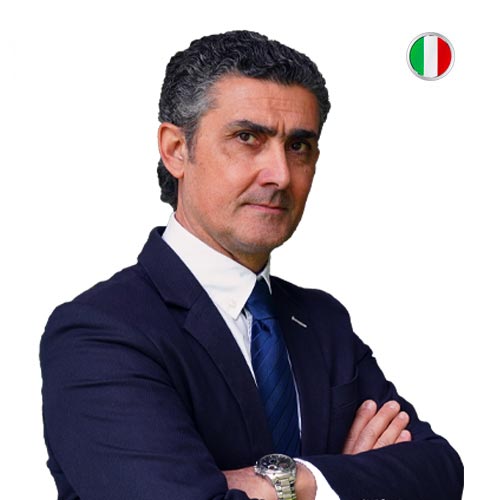 Carmelo Orlando, professional expert and consultant in agricultural sector with particular regard in the olive oil field for the ARSAC Calabria (Marketing and Extension Service).
Among his duties are studies and market research. He has participated in many projects in olive oil analysis and organoleptic assessment have established him as a valuable advisor to olive oil professionals.
He has had the Panel Leader qualification since 2003 in according to the rules of the IOC panel and he is head of the Professional Olive Oil Tasting Panel ''Primolio''. Judge in different national and international competitions such as Der Feinschimecker International Oil Competition in Hamburg, EVO-IOOC in Paestum, Panel Leader in the Inter VERGA Prize, the Mediterranean GOLD competition and Skidòn Oil and member of the jury of the regional selection of the National Ercole Olivario Competition, BIOL Prize, Oleum Prize Olivarium.
Trainer in informative courses about olive oil, sensory analysis and tasting lab with children. Teacher in professional and technical courses, organized by various associations of manufacturers, and in university masters on olive oil and its sensory analysis. Co-author of many publications, books, articles, guides, catalogs on olive oil and tasting. Expert of olive oil international markets.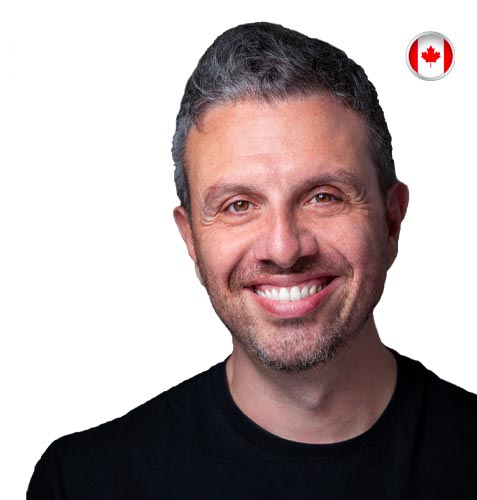 Fil Bucchino is a Florence-born, Toronto-bred, ex-punk-rock-playing, documentarian, educator and entrepreneur.
He is the host and co-producer of the award-winning documentary "Obsessed with Olive Oil," a film that highlights and focuses on the industry's positive aspects and the passion and hard work of olive oil producers, tasters and aficionados.
Enrolled in the International Register of ONAOO Professional Tasters and appointed by ONAOO to represent the renowned school's first international chapter in Canada in 2017; he is also one of the few international tasters enlisted in the National Directory of Technicians and Experts in Virgin and Extra Virgin Olive Oils at the CCIAA of Florence, Italy.
To re-cultivate the connection between land and community, in 2016, Fil founded Abandoned Grove, producing limited quantities of extra virgin olive oils derived from groves that were once abandoned and now restored to their former glory.
Nationally and internationally, Fil collaborates with top culinary personalities and institutions; he is a judge at international olive oil competitions and has lent his expertise to various olive oil publications, including the "Brazilian Olive Oil Guide" and Andrea Perini's "Trenta Gocce."
For almost 20 years, Fil has been a passionate communicator and an avid promoter of extra virgin olive oil, focusing on education, the art of production, sustainability and health benefits. In his studies, he received a BSc in BioMedical Sciences and later recorded and performed as a professional musician for almost a decade.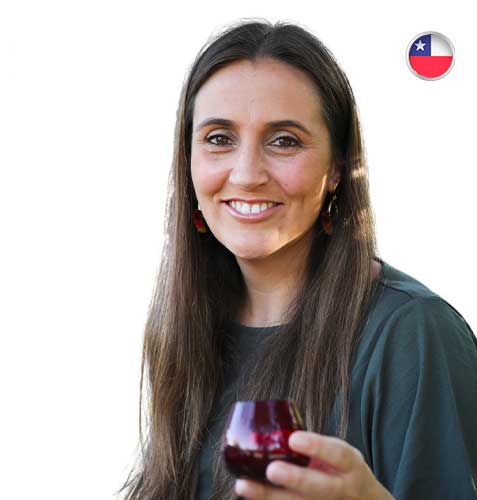 Carola Dümmer is a journalist and food & wine industry expert living in Santiago, Chile. She fell in love with olive oil 20 years ago, when olive oil production in Chile was just beginning. In 2007, she began a four-year training in olive oil sensory assessment with Italian professor Marino Giorgetti. Since then, she has participated as a jury in various competitions in Italy, NY and Buenos Aires, and is also co-author of the Chilean olive oil guide, Guía Oliva. Carola works as a consultant to companies and buyers, and develops activities and tastings in Chile through her online community OlivaLovers.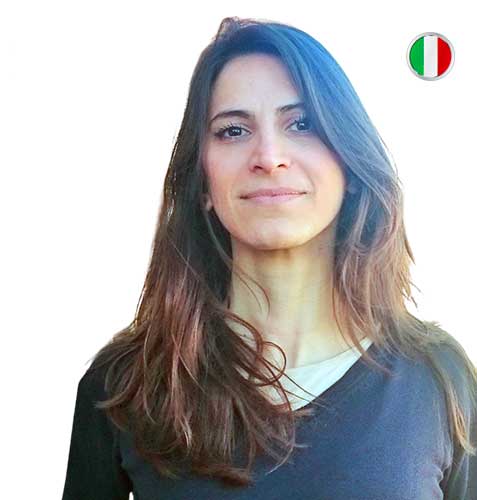 Enrolled in the National list of technicians and experts of virgin and extra virgin olive oils, she is a member of the professional panel of the Rome Chamber of Commerce and a judge in national and international competitions and guides. Since 2015 she has worked as correspondent from Italy for the Olive Oil Times, and she has also collaborated with authoritative Italian magazines, interviewing many of the leading figures in the high quality extra virgin olive oil sector.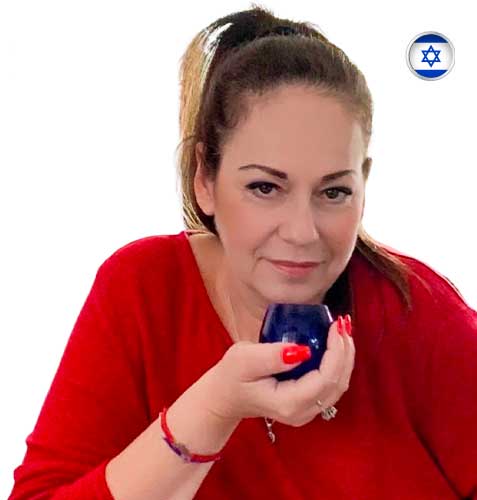 Hani Ashkenazi is an olive oil expert and consultant, Panel leader on behalf of the Israeli olive council. Graduate of professional courses and workshops for olive oil tasting for the IOC.
She has an extensive professional knowledge and experience of olive oil manufacturing and quality improvement.
Facilitator and lecturer in workshops and courses on olive oil, she works in close cooperation with the Israeli olive council and acts to promote consumption and knowledge of olive oil in Israel.
Educates and promotes the consumption, quality, and health of olive oil to young students. Her mission is to instill awareness of quality olive oil from an early age in Israel.
She participates in projects and researches in collaboration with the Rehovot agricultural faculty in olive oil related projects. Along side being the manager and operator of an olive oil mill, she is also also responsible for quality control of the oil I produce.
Organizer and promoter for gala events based on gourmet meals, in dishes based on olive oil of varieties as well as fused olive oil in close collaboration with leading chefs as well as with Israeli opinion leaders.
She is currently developing a line of desserts and sweets based on the different types of olive oil and their suitability to the product.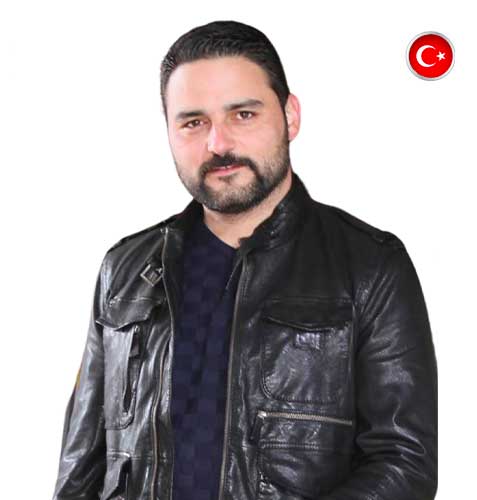 After graduating from the Izmir University of Economics in 2007, Mehmet Özgü Manisalı, who established a boutique olive oil production facility in the North Aegean, has been producing olive & olive oil, Artisan Cheese and Traditional Vinegar for 11 years.
In 2017, he received his professional olive oil tasting qualification from the Olive Oil Academy at IRVEA Institute in Italy.
He has been appointed as olive oil judge in Italy International Armonia Olive Oil Contest in 2019, as well as the Italian EVO International Olive Oil Competition in 2019 & 2020. He also joined the 2021and 2022 Anatolian International Olive Oil Competition.
He enjoys giving tasting seminars at his own facility from time to time.
Olive oil expert Mehmet Özgü Manisalı is one of the most important representatives of Turkish olive oil in the world, with more than 100 awards received from all over the world.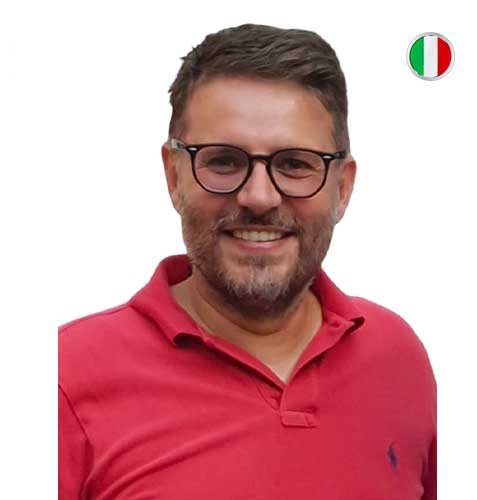 Valerio Cappio has graduated with honors in Portici in Agricultural Sciences and Technologies and immediately fell in love with the charming world of Italian olive-growing. As for today, he works for Italia Olivicola, the greatest Aop (Olive producers Association) in Italy. He participates in projects for the quality improvement of the olive oil both in growing and production. His work made a valuable contribution in his collaboration with the Accademia Nazionale di Olive e Olio with which Italia Ovicola has established a mutual and fruitful relationship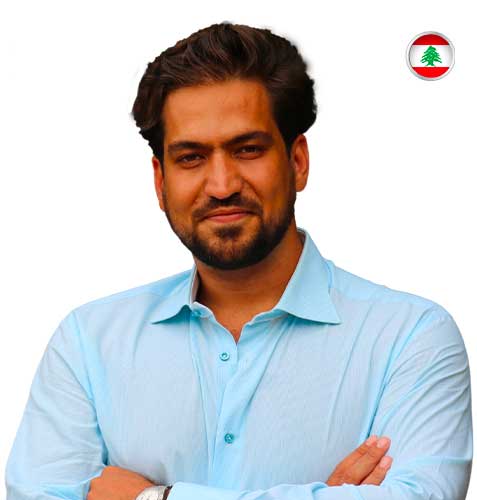 Ibrahim Al Kaakour is an Electrical Engineer with an Executive MBA From ESA/ESCP Europe. A graduate of ONAOO's Professional Sommelier course, Ibrahim comes from a 300 year old Al Kaakour family tradition in the olive oil cultivation in Lebanon passed from generation to generation. As a consultant, he worked with many International organizations such as the Italian Agency for Development and Cooperation. Ibrahim is also a producer, a professional blender and the founder of the award winning brand Orchards of Laila.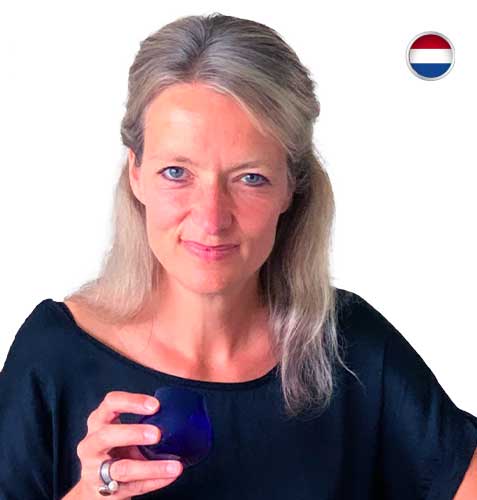 Vivian van Wordragen is a Dutch certified olive oil expert, specialized in sensory analysis. She graduated best in class as a Professional Olive Oil Taster at the oldest Italian olive oil school
O.N.A.O.O. in January 2020. She has been working in the international olive oil business for more than 15 years as a product manager, senior buyer and category manager for several
renowned international retail brands. In 2017 she started her own company Via Viv and was voted "Best Start-up of the year" by the Dutch Rabobank. As an
entrepreneur and expert Vivian is fully devoted to promote high quality extra virgin olive oil,
both on a national and international level. She imports her own brand of premium olive oil and sells it to high-end customers and Michelin star restaurants. Her main focus is to
educate buyers, chefs and other decisionmakers to understand, appreciate and how to select high quality extra virgin olive oil through masterclasses, consults and tasting workshops. As a member of the Leadership Team she contributes to the global organization "Women in Olive Oil", with the goal to promote the individual and societal advancement of women through the common link of olive oil. Vivian has gained international recognition as a panel judge in several international olive oil competitions, such as LIOOC (London International Olive Oil Competition) and Terraolivo in Israel. She speaks Dutch, English, German and Spanish fluently.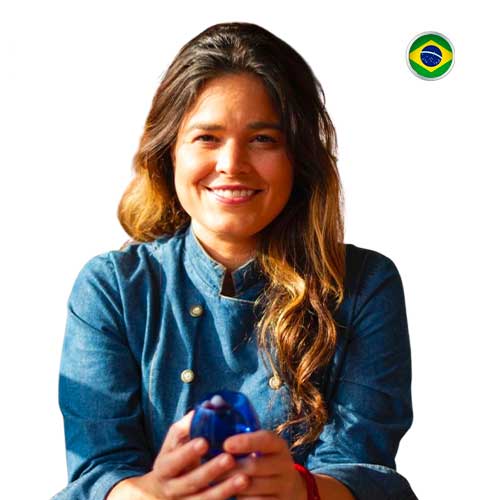 Perola Polillo is Chef and professional olive oil judge. She participated in the Olive Oil Sommelier training courses of the Olive Oil Times Education Lab (USA) and ONAOO (Italy).
As Chef, She studied at The International Culinary Center in New York. Is producer of gastronomic services based on the passion for sharing knowledge and the belief that food feeds not only the body but also the soul and mind. She is Project Coordinator at Azeite Experience and is involved in consultancy for restaurants (menu development, chef training, training for supervisors and management, implementation of quality control and food safety). She create a personalized events: dinners, cocktails and gastronomic productions developed in an exclusive way. Is Chef Coaching: career development, career transition and improvement of interpersonal relationships.
Perola was Chef at NYIOOC World Olive Oil Competition and responsible for the gastronomic production of the event, lunch for the judges of the competition and catering for the awards night.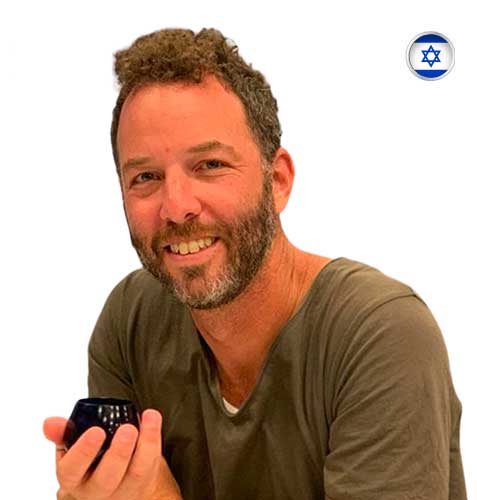 Growing up on the rich soil of the southern Lachish region in Israel, Ido Tamir was drawn to the aromas and flavors of the land and its fruits. After procuring his BA in in Industrial Engineering and his MBA, he went on to further his knowledge and got certified by the IOC as an official olive oil taster. While managing the family farm and leading the artisanal olive oil brand "Ptora", he serves as head of the tasting panel of central Israel.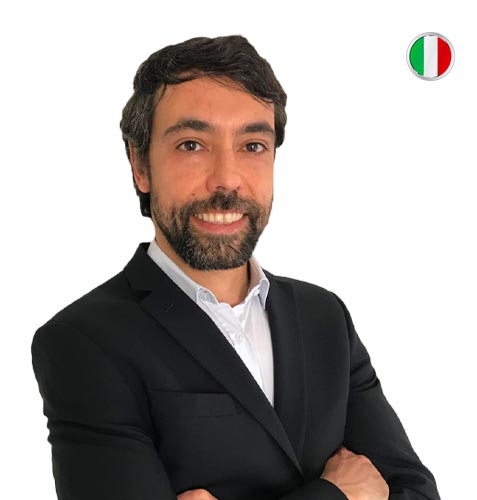 Giuseppe Di Lecce is a food technologist with a strong propensity for analytical chemistry and sensory sciences. In 2009 he obtained a doctorate of philosophy in food and health. The research interests are mainly focused on the quality of extra virgin olive oils and wines, on their composition, degradations caused by processing and preservation, on qualitative and quantitative determinations of bioactive compounds in agrifood by-products and waste and the effects on human health.
He currently holds the role of head of the chemical and sensorial laboratory at one of olive oil bottling Italian company, where more than 50,000 analysis are carried out every year to check the quality of the raw materials and blends that will subsequently be placed on the market. During the last 15 years, He was author and co-author of more than 40 international scientific papers most of them focused on olive oil extraction technology and on olive oil sensory and chemical characterization. 
He is an accredited olive oil taster since 2003 and accredited Panel Leader since 2008 in according to IOC rules. Since 2011 He teaches in training courses and seminars in the olive oil sector organized by institutions and companies in Italy, Croatia, New Zealand and Japan. Since 2010 he is a judge for several national and international extra virgin olive oil competitions. Last but not least he was Panel Leader for the "NYIOOC – New York International Olive Oil Competition" and New Zealand Olive Oil Award.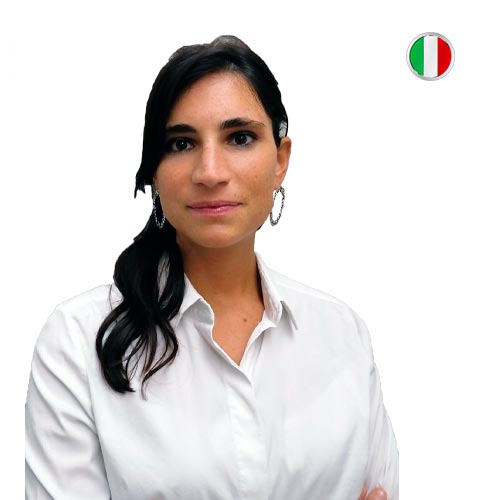 Maria Piochi has graduated in Food Science and Technology at the University of Florence, with a PhD in Sustainable Management of Agricultural Forestry and Food Systems. She is an accredited olive oil taster since 2014. Since 2019, she is Assistant Professor in Food Science and Technology at the University of Gastronomic Sciences (Bra, Italy), where she holds courses of Food Science and Technology, seminars on Olive oil technology and sensory tasting and she conducts research activities. She is currently the Vice-Director of the Sensory Analysis Laboratory of the University of Gastronomic Sciences. Specialized in Sensory and Consumer Research with an over seven-years' experience in Sensory Laboratory Management, her main research interests focus on consumer behaviours; oral and olfactory individual variability; development of healthier and functional food and related sensory properties. She is an author and co-author of 21 scientific papers. She is member of the Italian Sensory Society and a recognized Sensory Project Manager since 2014 (Italian Law 4/2013).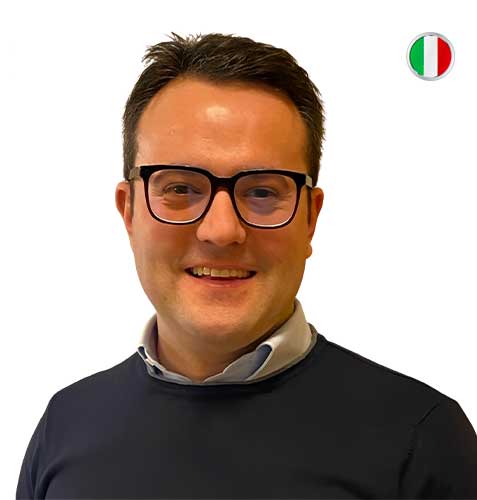 Antonio Fazari, born in 1987 and resident in San Giorgio Morgeto, graduated in Science and Technology in Agriculture and Food (LM 69&70) in 2015 with 110/110 cum laude with a thesis entitled: Risposta dinamica delle piante alla raccolta meccanica per scuotimento. Case study its impianti olivicoli spagnoli. (rapporteur: B. Bernardi), research carried out in conjunction with the Erasmus Placement project at the Department of Agriculture of the University of Córdoba (tutor: Sergio Castro Garcia).
In 2020 I obtained the research doctorate with thesis: Employment of computer vision systems for olive quality inspection in the disciplinary settore AGR/09, studio sviluppato presso l'IVIA di Valencia, Spain.
He is affferent agronomist all'albo dei agronomie and forestry dottori di Reggio Calabria with stamp n ° 787.
He is a contract professor at the Agrarian Department of the Mediterranean University of Reggio Calabria of the category "Comunicazione dei prodotti e dei servizi nell'alimentare" (M-FIL / 05) and collaborates with the disciplinary sector of agrarian mechanics.
He is in charge of agricultural discipline at the second grade secondary school (A-051).
He is professional assaggiatore di olive oil, vice president and member of the professional assessment committee for the organoleptic assessment of olive oil vergine and extravergine. "Prim'Olio" authorized MIPAAF D.D. No. 4302/2012.
He is the driver of an agricultural business with an agricultural and olive vocation.
He is a partner of the Olearia San Giorgio, production and sale of extravergine olive oil of high quality.