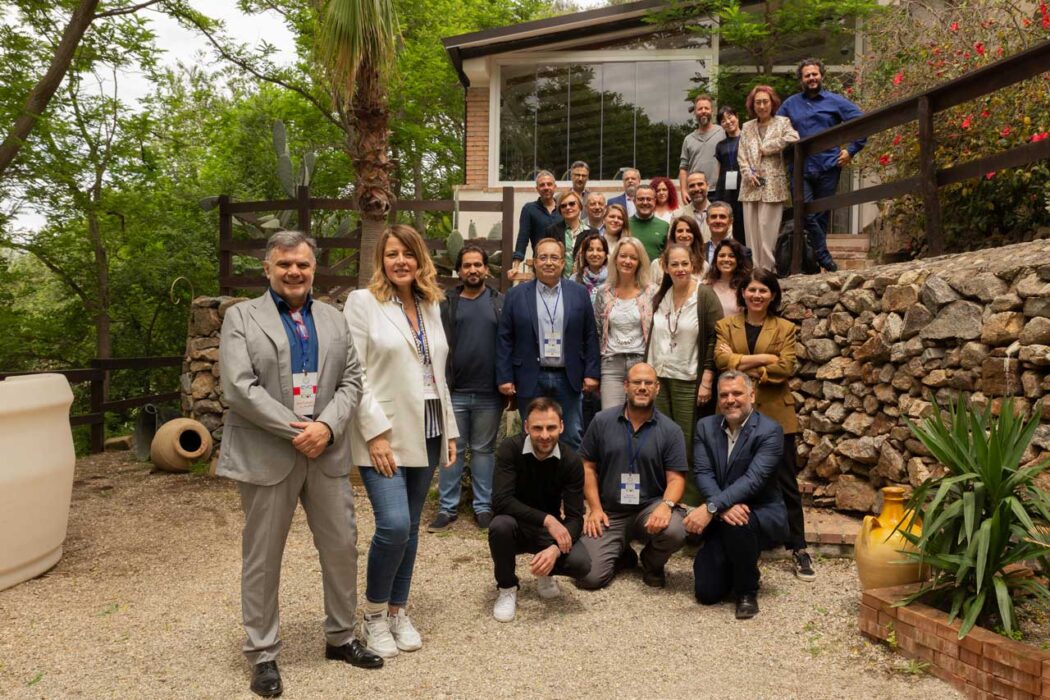 Palmi, Friday, June 30th 2023 – 5:30 pm, Villa Comunale G. Mazzini
The eighth edition of the EVO IOOC Italy contest had the participation of almost 700 products (EVO Oils and Condiments) which have been evaluated by a jury of 24 professionals who worked extensively in order to decree the winner among the products of excellence.
A total of 346 gold medals and 168 silver medals have been awarded by the jurors, except for those who have won one of the Best of Show trophies (Best International, Best in Class, Best of Country and Special Awards).
The location chosen for this celebration is what the English writer Edward Lear in his Diary of a Walking Journey defined as "one of the panoramas for which the few travelers who pass from Reggio to Naples on the ground are accustomed to give enthusiastic praise", that is the Villa Comunale di Palmi. Here, on June 30th, starting at 17:30 (CEST), in addition to the celebration of the winners of the eighth edition of Evo IOOC Italy and the delivery of the coveted trophies and medals, a series of events will be held open to the public, which will culminate with guided tasting tours, designed specifically for those who want to know the world's oil excellence, conducted by the international judges of Evo IOOC Italy 2023 and with the participation of the president of the competition Dr. Antonio G. Lauro.
To participate directly at the award ceremony it is mandatory to communicate your presence with an email to be sent to info@evo-iooc.com or by registering on the day of the award ceremony, from 3:00 pm to 5:15 pm, at the area specially prepared near the stage of the award ceremony.
It is important that each producer registers before the ceremony in order to better organize the award ceremony. During the event the registered winners will be able to join us on stage to collect their awards.
For those who will not be able to follow the final stages of the contest "live", we have guaranteed international coverage of the event through social media on the Facebook page (www.facebook.com/EVOIOOC) and on the Instagram page of the contest (www.instagram.com/evoiooc) .
2023 EVO IOOC Italy Awards Ceremony
INFORMATION
When: Friday June 30th 2023
Where: Palmi – Villa Comunale G. Mazzini
Hour: ore 5:30 pm (CEST)
PROGRAM:
5:30 pm Award ceremony. Institutional greetings; presentation of the competition and awarding of the medals of the eighth edition of the contest in the presence of the producers; Among all the nominations, the winning companies of the Best of Show trophies by EVO IOOC Italy 2023 will be revealed.
7:00 pm Masterclass on extra virgin olive oils: DegustaMondo and DegustaCalabria.
8:00 pm Guided tastings of extra virgin olive oils from all over the world.
Facebook: www.facebook.com/EVOIOOC
Instagram: www.instagram.com/evoiooc
Registration: info@evo-iooc.com
WebSite: evo-iooc.com
---