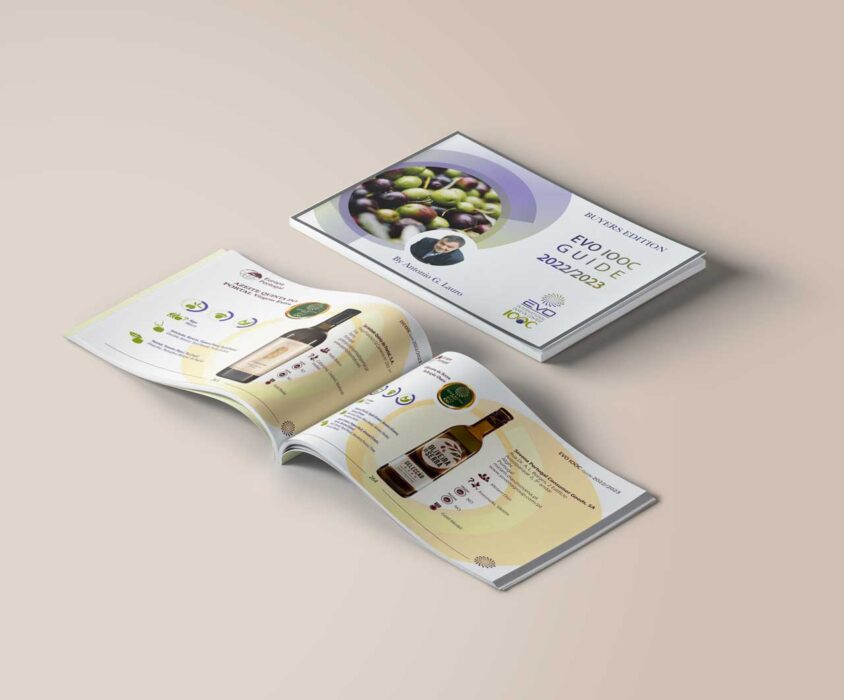 6th edition of our Guide.
Almost finished is the 2022 edition of the EVO IOOC Italy competition, which concludes as the last act with the presentation of the new guide.
The sixth edition of the EVO IOOC Guide Buyers Edition 2022/2023, which is already available for download on our website, encompasses in 630 pages all the world's excellent olive oil products that have been recognized in the competition.
The guide, created by expert Antonio G. Lauro for EVO IOOC Italy, bare and essential in its contents, is increasingly appreciated by the world of buyers and at the same time widely read by consumers and connoisseurs of extra virgin and flavored EVOOs worldwide.
This book was born with the ambitious intention of becoming a tool of dissemination, consultation and information, complete in all its aspects, but at the same time simple, streamlined and agile will allow one to "navigate" and discover within the pages all the products of excellence without distinction of the hemisphere, and with a single logical common goal: the identification of the highest quality world extra virgin and flavoured EVOOs.

DOWNLOAD THE FREE DIGITAL VERSION
---