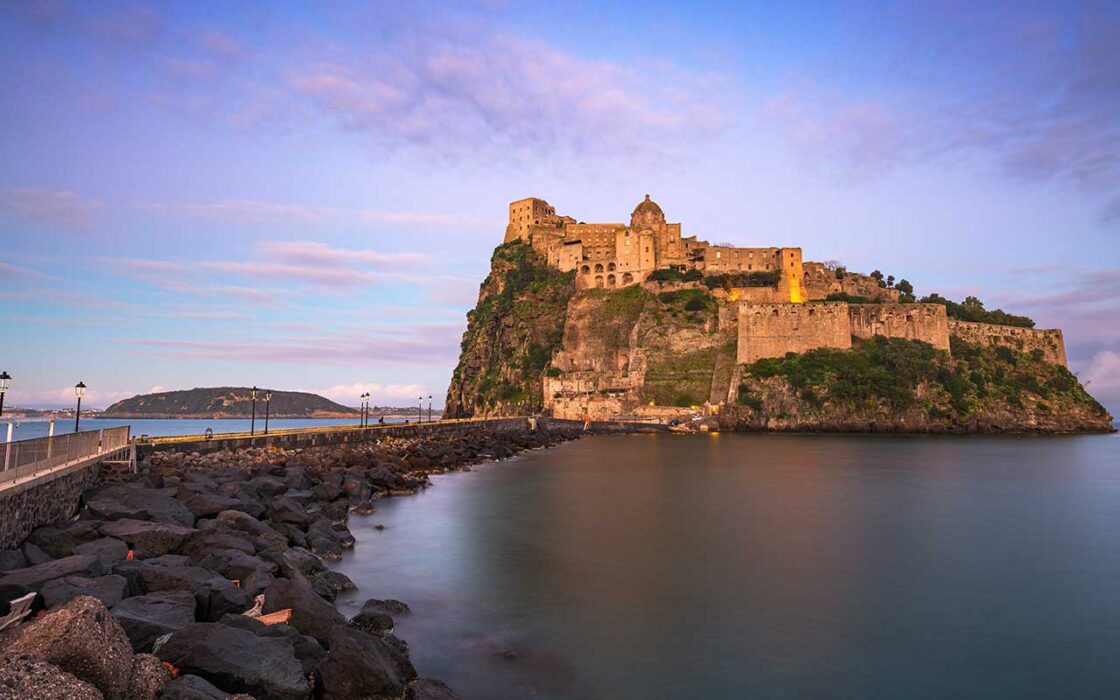 May 20th and May 21st, 2022
Evo IOOC seminars at the Aragonese Castle of Baia
via Castello, 39 – 80070 Bacoli (Naples – Italy)
May 20th 2022 from 3.30 p.m. to 4.30 p.m.
Title
Trademark Registration!
It's not always as smooth as oil!
Speaker:
Alessandra Tedesco, Head of Trademarks at Barzanò & Zanardo Intellectual Property Strategic Consulting
20th May 2022 from 4.40 p.m. to 5.40 p.m.
Title:
How to talk about an oil of excellence? Practical tips, best practices and strategies to communicate better on Facebook and Instagram
Speaker
Elena Fiorani, Growth Hacker in Open Search Group
May 21st 2022 from 09.30 a.m. to 10.30 a.m.
Title
The framework of distribution in America: Importers, Distributors, Brokers, National Supermarkets, Regional Supermarkets.
Speaker:
Lucio Miranda, President of ExportUSA
Interested producers must register by sending an email to info@evo-iooc.com indicating the registration number for the EVO IOOC Italy competition.
Castello Aragonese di Baia http://www.pafleg.it/it/4388/localit/55/museo-archeologico-dei-campi-flegrei-nel
via Castello, 39 – 80070 Bacoli (Naples – Italy)
May 21st 2022 from 10.50 a.m. to 1.30 p.m.
Title
ITALIA OLIVICOLA
OLIO, SEMPRE OLIO, FORTISSIMAMENTE OLIO!
Invest in sustainability and certified traceability for an extra virgin olive oil awarded by the markets
Speakers
Luigi Canino, Vice President Vicar of Italy Olive, initial greeting and opening of the work;
Vincenzo Verdoliva, agri-food expert at L'Officina GBS, "The traced and sustainable supply chain of extra virgin olive oil from Italy Olive";
Maria Luisa Ambrosino, Head of the Naples Chamber of Commerce panel, "Discovering Campania oils: organoleptic characteristics, names and traceability"
Alberto Grimelli, director of Teatro Naturale, 'The expectations of national and international consumers: the messages to be launched to achieve success'
The event will be hosted by Dr. Valerio Cappio, Italy Olive.
Interested producers must register by sending an email to segreteria.centrostudi@italiaolivicola.it
Castello Aragonese di Baia http://www.pafleg.it/it/4388/localit/55/museo-archeologico-dei-campi-flegrei-nel
via Castello, 39 – 80070 Bacoli (Naples – Italy)
---