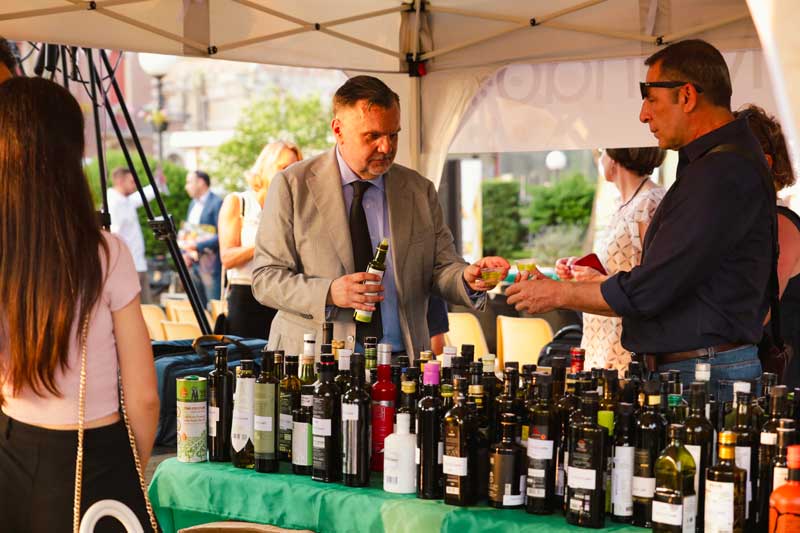 As soon as the echo reverberated by the eighth edition of the EVO IOOC Italy competition died away, and after the prize-giving ceremony last June, the column "Pills of extra virgin olive oil: The EVOO and its producer" will resume.
This time, too, a series of short press reports will be written, often filled with interviews with the protagonists, dedicated to the "Best of Show" in the latest edition of the EVO IOOC Italy, which took place in Calabria (Palmi) in May 2023.
Articles containing a round-up of news spiced up by some curiosities about the companies that – of all of them – received the great and coveted trophy from the judges of the first international competition in Southern Italy.
To the 3 Best International (Best International Award North e Best International Award South Hemisphere, Best International Flavoured EVOO) and to the 6 Best in Class (Best International Coupage N. H. and Best International Coupage S. H., Best International Monovarietal N. H. and Best International Monovarietal S. H., Best International Organic N. H., Best International DOP/IGP N. H.), will shortly be added to the 3 best national (11 Best of Country) and the special awards (3 Special Awards), so as to complete the top ranking in the EVO IOOC Italy, as every year.
For details of the other companies-winners of 346 Gold Medals and 168 Silver Medals, take a look at the results published on the competition website.
---