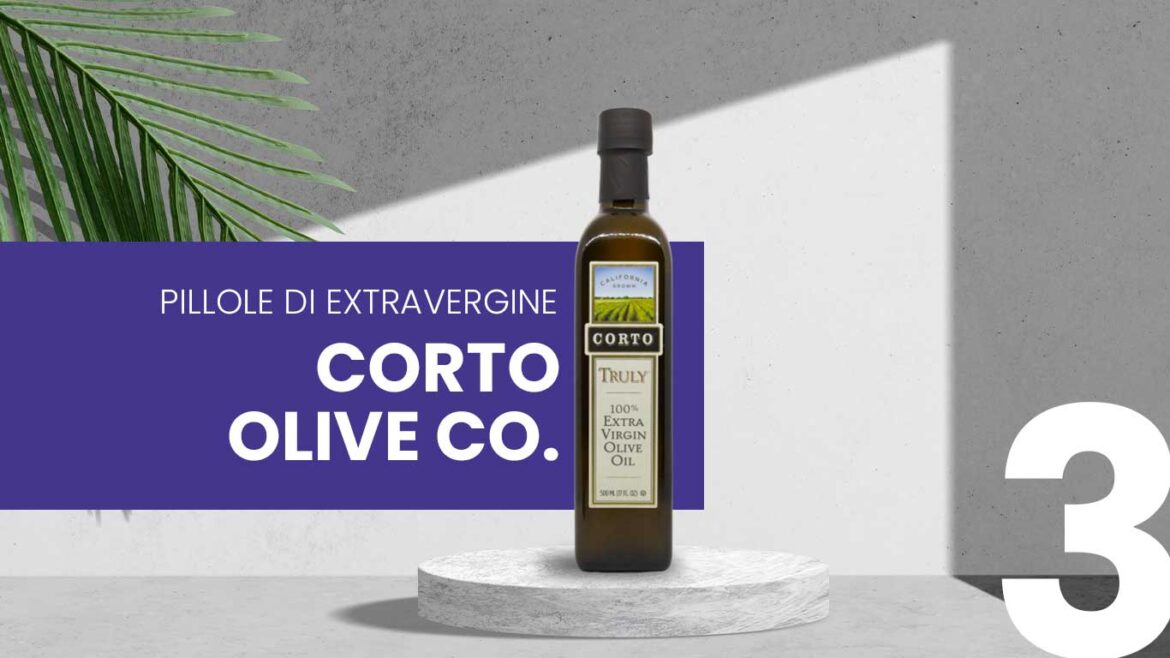 We refer to Corto Olive Co. (California, USA), the reigning international champion in the EVO IOOC Italy 2023.
The award-winning oil: Corto Olive YUZU CITRUS OLIVE OIL.
At Corto Olive, the motto is "Bringing freshness back to the olive oil industry". The American company, well-established in California, took root in the peasant food traditions connected to the Italian origins from where the Cortopassi family, originating from Lucca, comes. Corto Olive is committed to offering consumers only the best, placing a high value on transparency, quality, heritage and innovation. The company's mantra is to always think ahead in order to ensure efficient and ecological cultivation.
Corto Olive's latest creation, the Yuzu Citrus Olive Oil, has been awarded in the EVO IOOC Italy 2023. The creation is the fruit of collaboration with a farm famous for its special citrus cultivation. Corto Company is one of the most award-winning companies in the United States, receiving numerous national and international prizes. These include the Best International Flavoured Extra Virgin Olive Oil in the EVO IOOC Italy 2023, of which it is the reigning champion, as well as being the Flavoured EVOO to beat in the year 2024.
| | |
| --- | --- |
| Headquarters | United States of America – Stockton |
| Website | www.corto-olive.com |
| Award-winning product | Corto Olive YUZU CITRUS OLIVE OIL |
| Olive harvesting method | Mechanized (trunk shakers and vibrators) |
| Olive mill | owned by producer: Yes |
| Olive oil extraction process | Olive oil extraction process: Continuous cycle (2 phases) |
---