Here are the world's best EVOOs and Flavoured EVOOs by EVO IOOC Italy 2020.
They were so written the first five chapter of the EVO IOOC contest. We're now waiting the 2021 edition of the International Contest which, between safe confirmations and pleasant surprises, will extend this very special chart which defines and gathers, without a doubt, our planet's most precious extra virgin olive oil.
2020 Edition's Winners were provided for free with the newest EVO IOOC quality stickers to place on the packages of EVOOs and Flavoured EVOOs that have emerged during the competition. This is not a simple sticker but a real seal of quality, which will encourage the commercial activity and promotion of EVOOS and Flavoured EVOOs awarded during the competition.
Silver Medal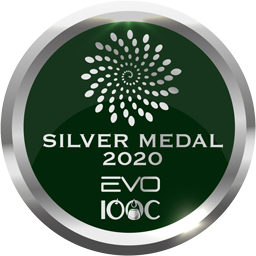 EVO IOOC EVO International Olive Oil Contest Silver Medal (65-83 points)
Gold Medal
EVO IOOC EVO International Olive Oil Contest Gold Medal (84-100 points)
Special Award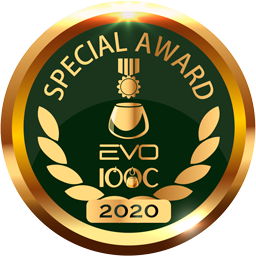 EVO IOOC EVO International Olive Oil Contest Special Award 
The winners are authorized to apply the reproduction of the sticker provided by the organization only on bottles containing the same EVOO or Flavoured EVOO (see Production batch) and with the same packaging as the winning sample. No other use of the stamp is allowed