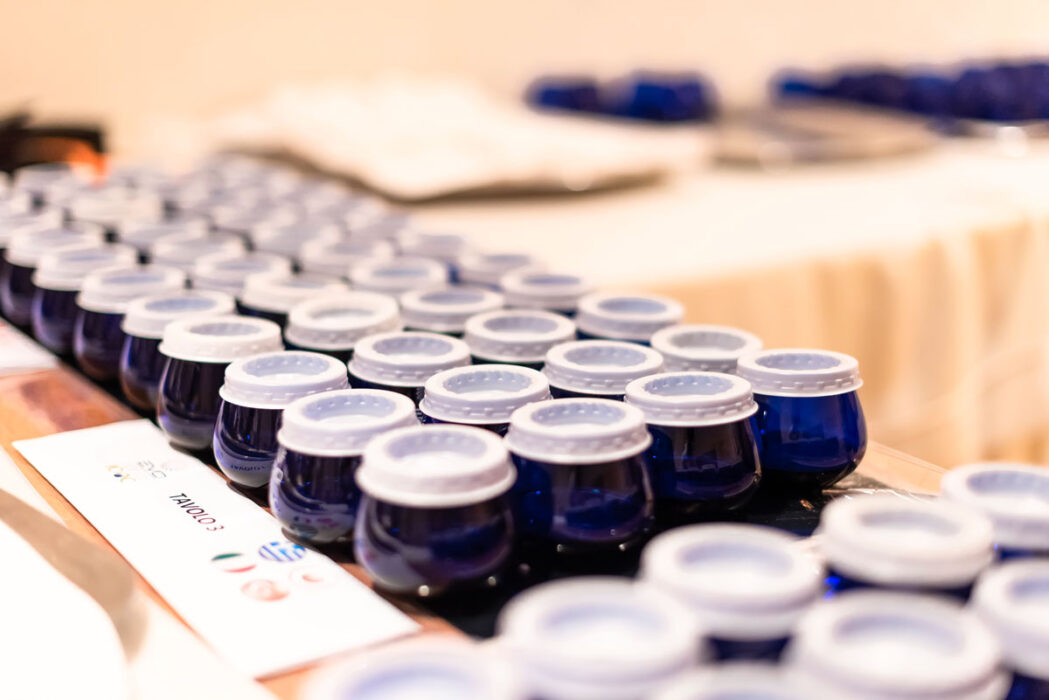 From 29 May to 20 June, the whole world was the backdrop to the fifth edition of the EVO IOOC 2020 competition. This year the competition was held with a mixed system of evaluation: in the remote evaluation the international judges in constant communication with each other and with the president and panel leader of the competition, Dr. Antonio Giuseppe Lauro. While, In Palmi, an all-Italian jury.
The 2020 contest was born in an uncertain scenario, with new rules and measures of social distancing. An unparalleled tragedy. But the rhythms of agriculture do not change but, instead, find the right way, and producers of evo and condiments have had to face new challenges, invent new ways to distribute and promote their excellences and this is also why Evo Iooc has not stopped.
Since no international judge was able to leave his country, it was the precious oils that reached them and in just 15 days, during the journey of the champions around the world, a Web App was created for the remote evaluation of the 491 extra EVOOs and Flavoured EVOOs samples in competition, from 25 countries in all over the world.
We have experienced first hand the digital revolution, a lifeline for many production sectors, and which has allowed EVO IOOC to avoid stopping. A revolution that cannot be done without in the future

A. G. Lauro, President of the competition
A new evaluation system that will replace paper forms forever, even when the competition, we hope very soon, will once again be a live event. The Web App, thanks to customized calculation algorithms and immediate statistics, has made it faster and safer to finalize the final results and to award prizes to the winners of the different categories in the competition.
---